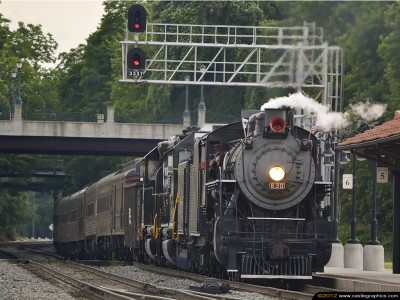 The Norfolk Southern Railroad sent a steam locomotive from Tennessee up through Atlanta to the old Southern shops at Spencer, NC, and I managed to catch a lot of the action.
They are doing this for Norfolk Southern's 30th Anniversary, and in June they'll be allowing people to ride the steam locomotive out of the North Carolina Museum of Transportation. If you are interested in a ride, check it out!
To see the full gallery of photos (1 page), click here. The video of the trip is here.